I was 24 years old when I arrived to Jalisco commissioned by the Mexican Coffee Institute to advise the coffee growers from the Sierra Madre Occidental to improve their plantations. I arrived with nothing but my books and my measuring devices to Talpa when there was neither electricity nor drinking water in town. The challenge was huge but I was determined to achieve it.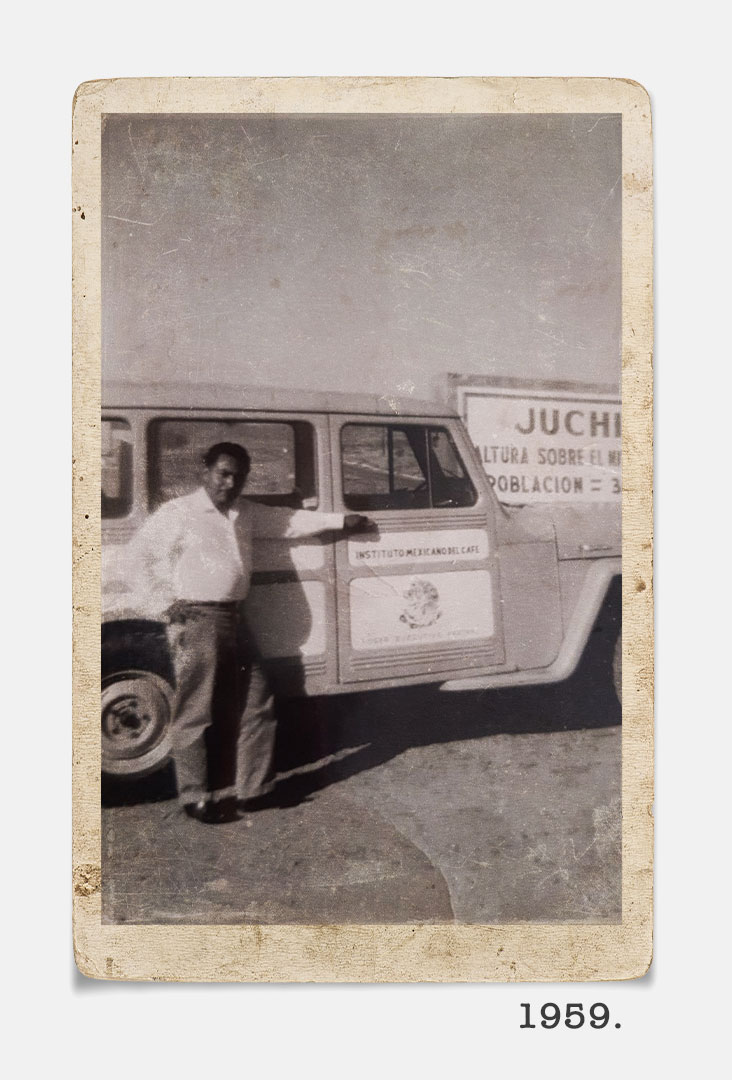 I worked shoulder to shoulder with the local coffee farmers to improve their plantations. I taught them novel techniques at that time. The success of the first plantation was so great, and the business was growing so rapidly that they soon sent me to San Sebastián del Oeste and Real del Desmoronado to help them too.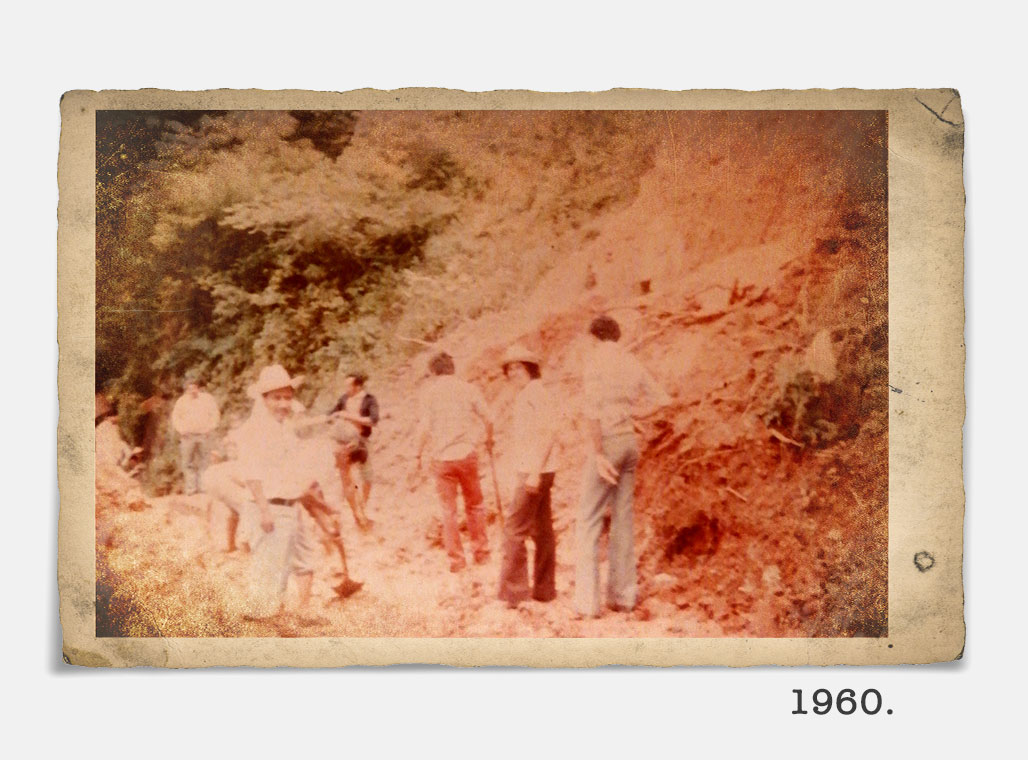 I married the most beautiful woman in town, Elisa. She lived down the street from my office. I saw her passing by 3 months after I arrived to Talpa and I knew that I wanted to marry her. We became a couple and I told her that we would get married once we saved $10,0000 pesos. I used to give her a part of my salary and she kept it. 2 years later we celebrated our happy wedding.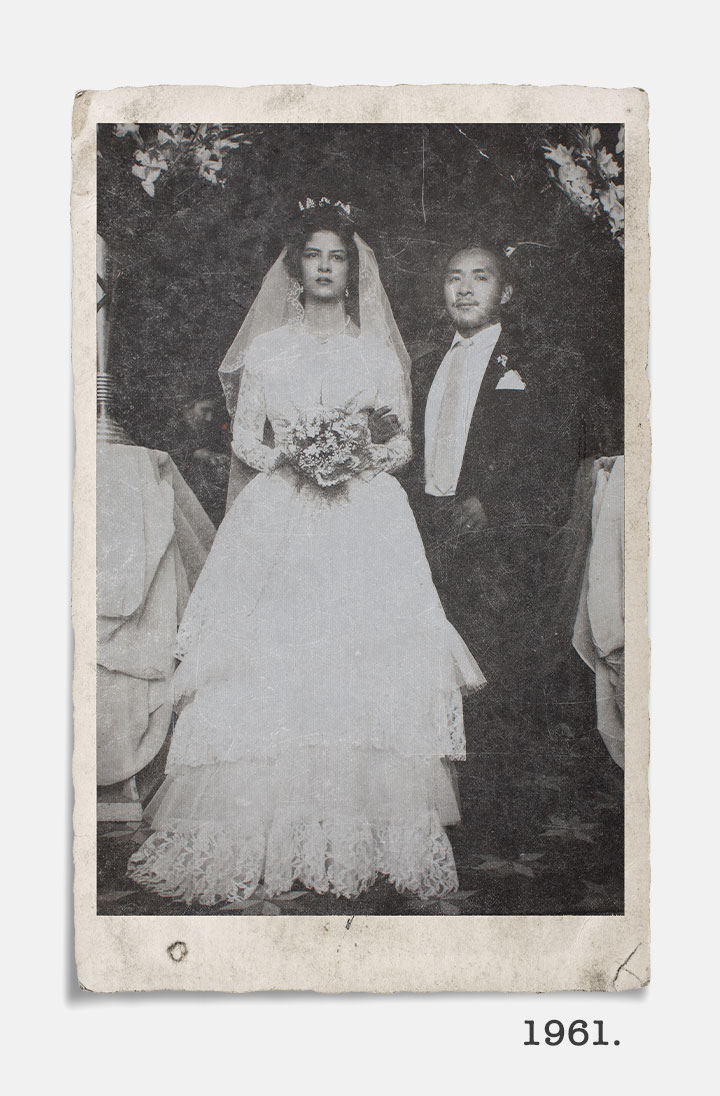 The Sierra Madre Occidental was perfect for coffee plantations. So good that we managed to create several Cooperative Coffee Growers Societies throughout the municipalities of the Sierra in Jalisco. At the beginning I used to bring my devices to measure height and humidity. Nowadays, thanks to my experience it is easy for me to know when a region is good for coffee growing.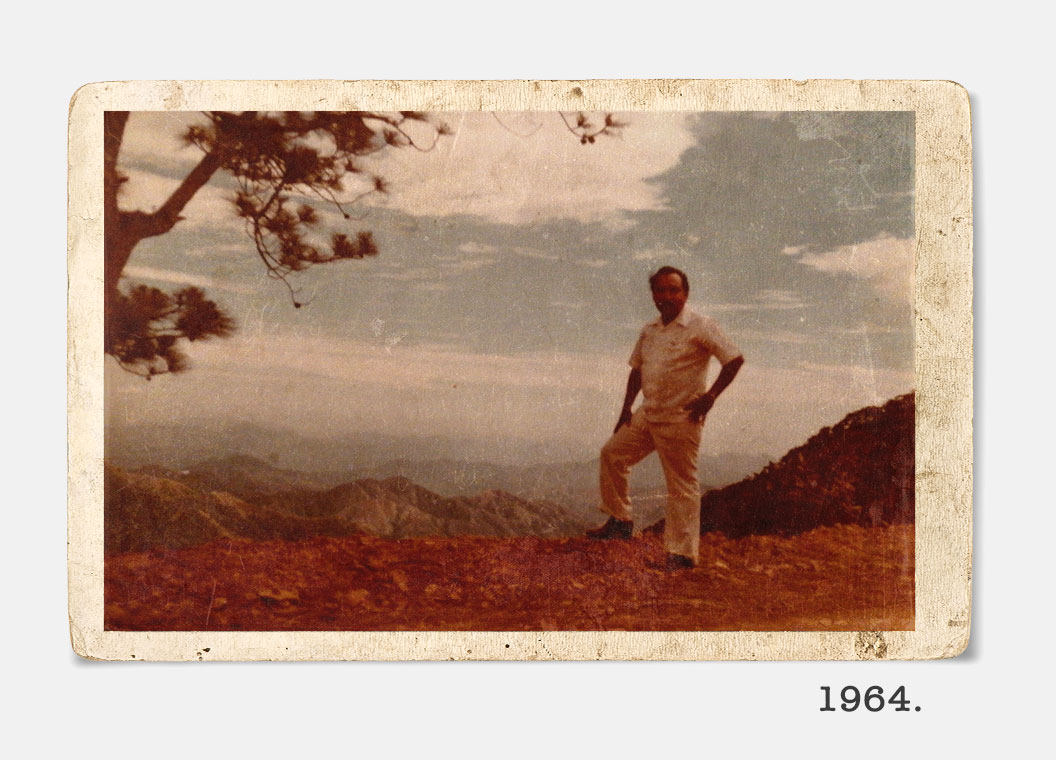 Back then we used to build half shadows with materials from the region for nurseries. Apart from building nurseries, I taught them how to process the coffee. Those were days of a lot of work and effort but we saw the result when the production was sold to clients in the US, Sonora and Sinaloa.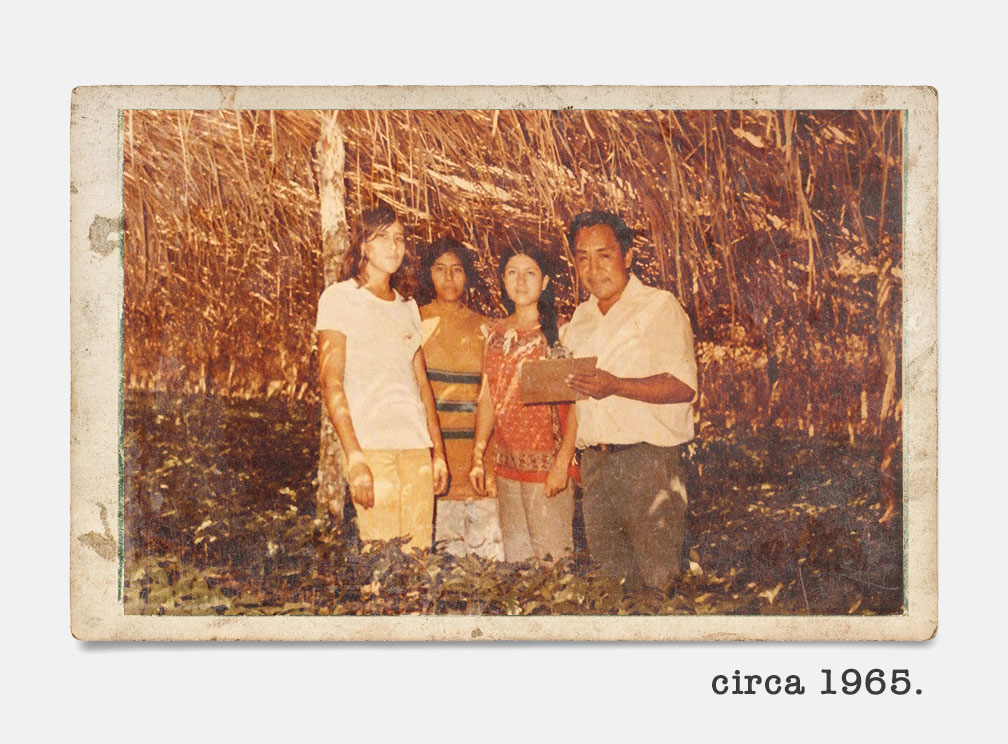 Transportation was necessary between municipalities to organize the Cooperative Unions and there wasn't always a car available, or even a road. Therefore, in the Sierra we used to transport ourselves on mules across the mountains and rivers.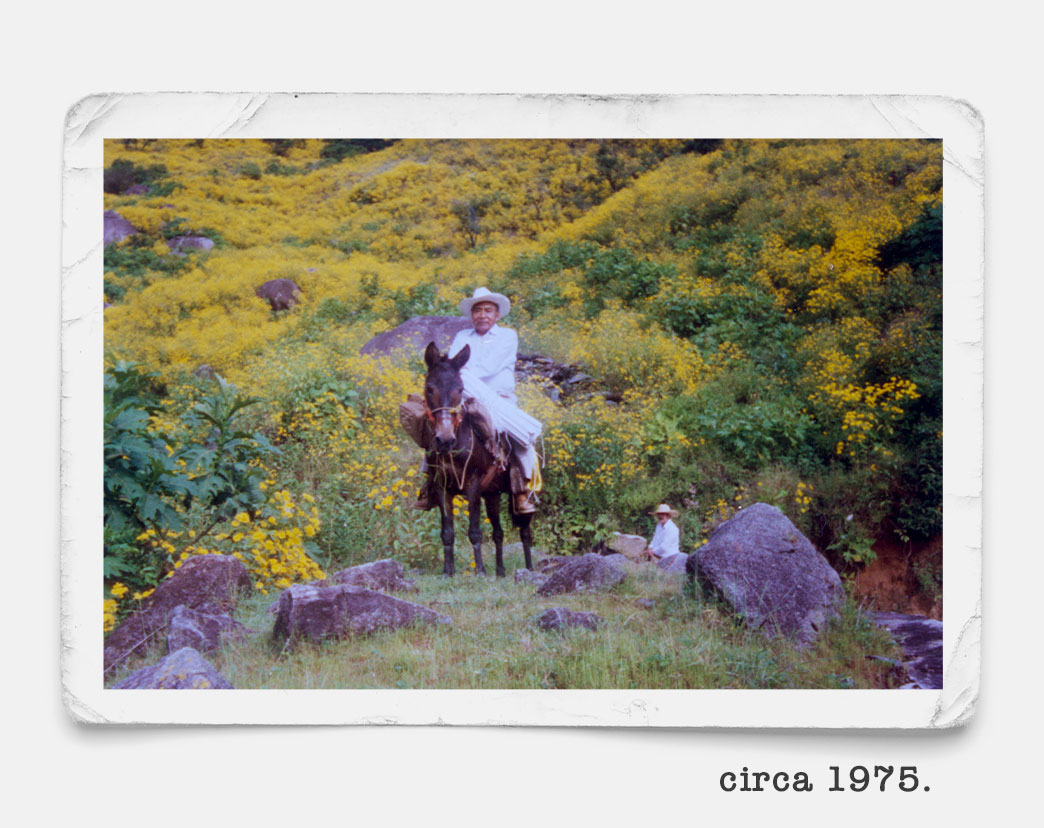 I was already a representative of the coffee growers before the Jalisco Department of Agriculture in this year. In Jalisco there are 5 coffee regions with 4 thousand cultivated hectares:
-Talpa de Allende and San Sebastian del Oeste
-Peninsula of Cabo Corriente
-Sierra of Manantlan in the Biosphere Reserve
-Tonila, Pihuamo and Tuxpan
-Municipalities of the Sierra of Tapalpa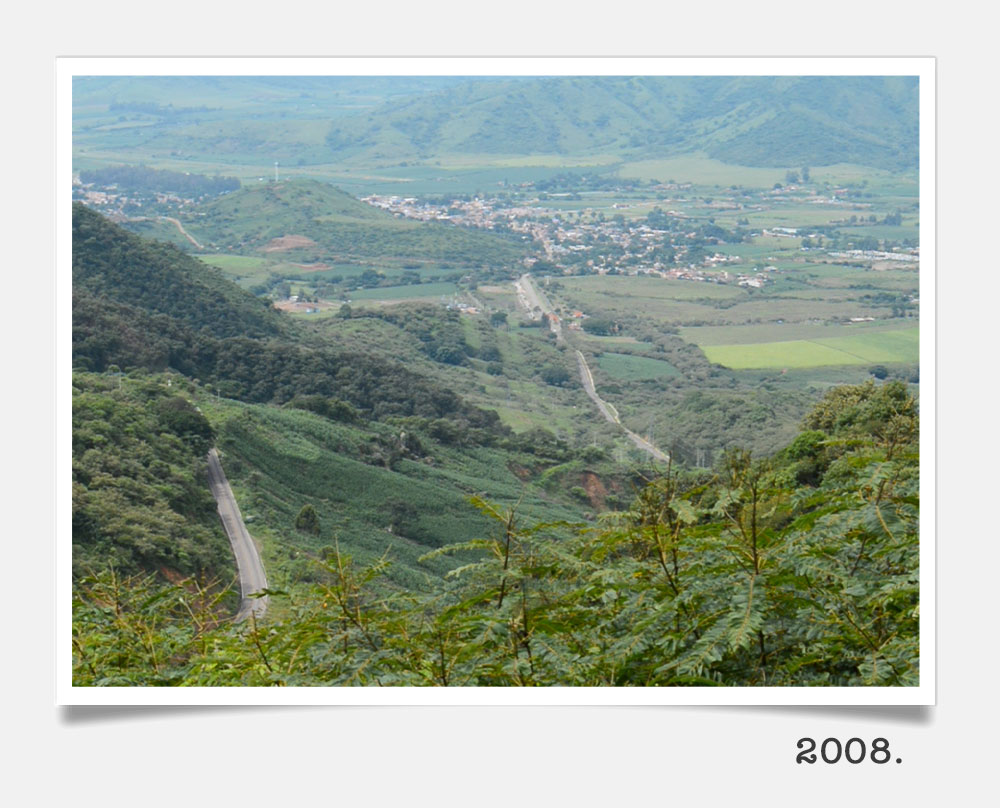 When I retired and my wife passed away, I started looking for an activity that encouraged me to carry on and put all my knowledge into action. Together with my daughters and grandchildren we created Café Don Balbino: a coffee good enough to surprise even the experts. The project has become a family business in which we all put in our effort.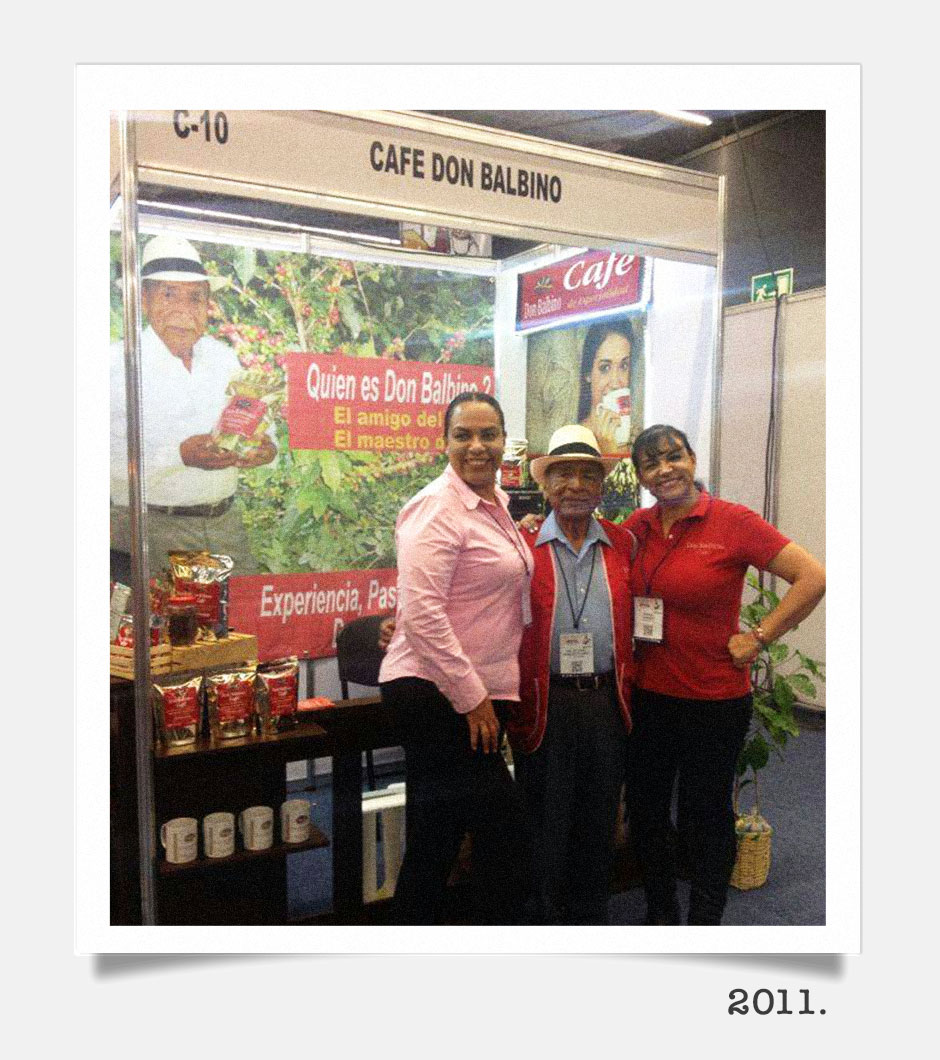 It was in this year when we inaugurated the Coffee Cathedral in Talpa de Allende. It is a celebration to the effort of the Mexican coffee growers. The Cathedral was built with materials entirely from the region. It is in this building where our coffee is processed, dried, roasted and selected. The Coffee Cathedral was a finalist of the World Architecture Festival in 2016. It is always a pleasure to receive visitors!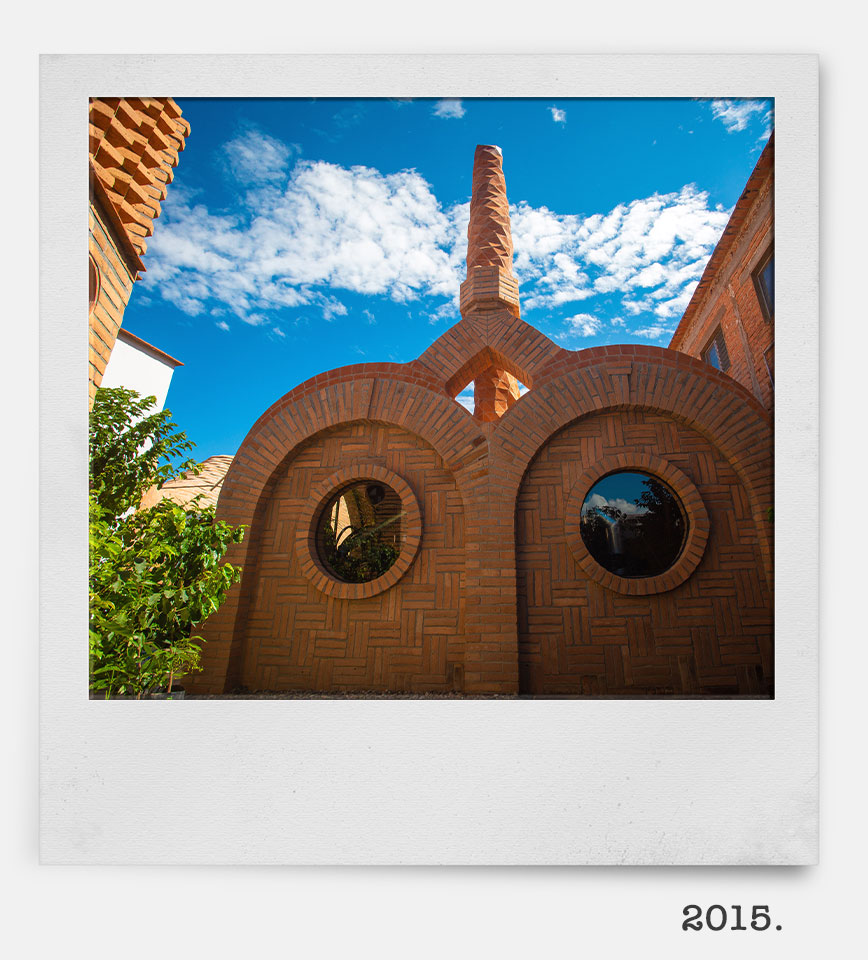 o We were featured in the book "Rostros de Jalisco, Gigante Agroalimentario" ("Faces of Jalisco, Agri-Food Giant"). We are proud of being the face of Jalisco's coffee in the world. We have represented the Jalisco coffee growers in France and Colombia with our coffee. What a great honour it is to show Mexico off!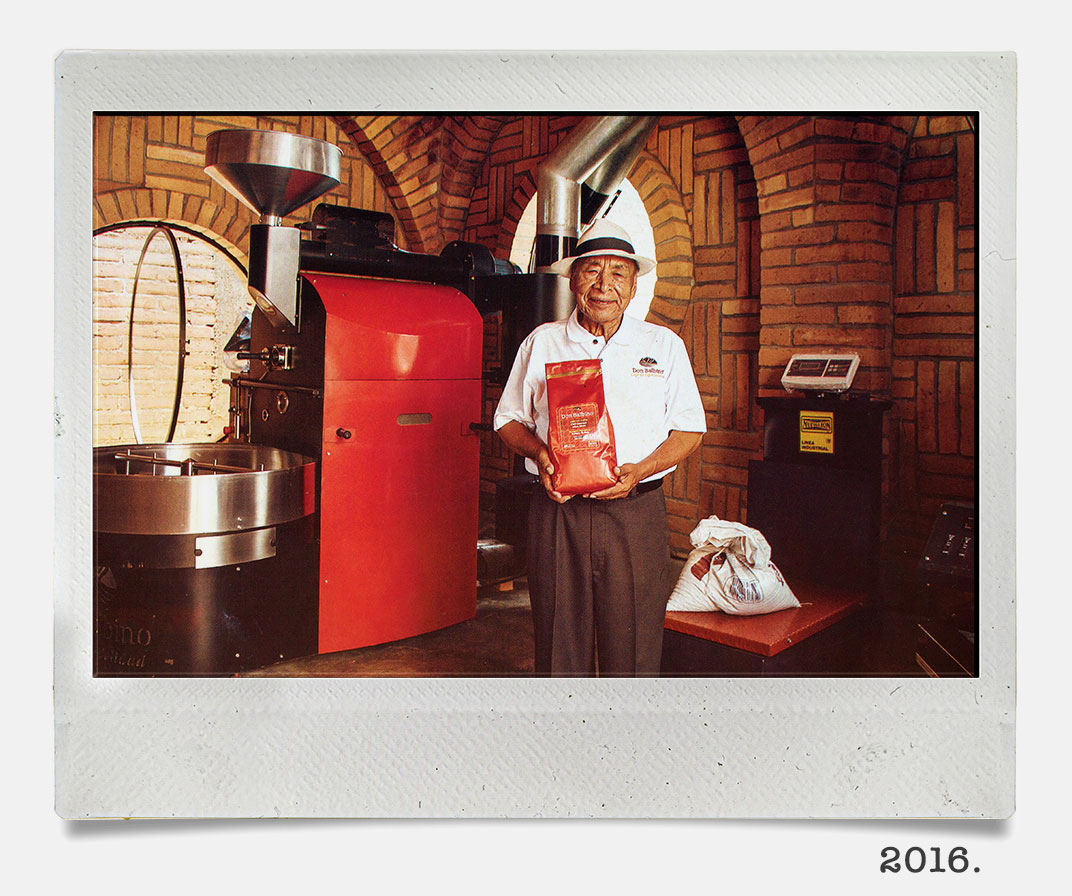 Today we have a renovated image. It is the result of many years of work to create an excellent cup of coffee capable of surprising the most demanding palates. My family, collaborators, Jalisco coffee farmers and myself work daily to share high-quality, organic coffee with you. In addition, it is 100% made in Mexico. From Talpa, Jalisco to the world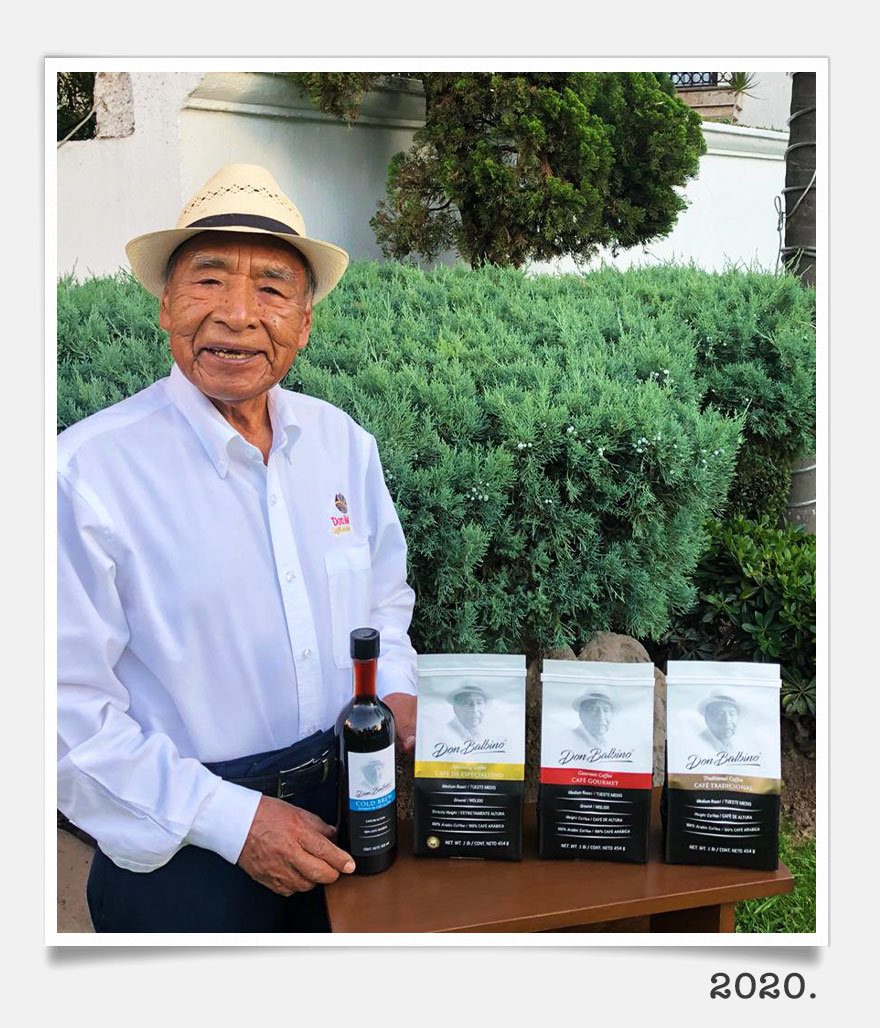 I see the many years of dedication and passion embodied in the image of our products. Many people contribute in all our processes with so much love, from cultivation and selection of coffee beans by hand to the artisanal roasting. I invite you to live the experience of an extraordinary quality coffee!