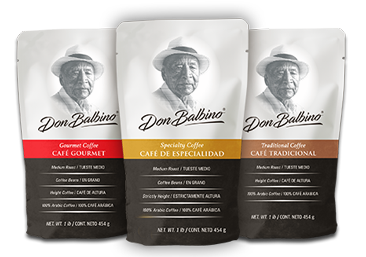 With more than 60 years of passion and dedication to Mexican coffee farming backing Mr. Balbino Ramírez, at Café Don Balbino we are truly coffee lovers.
SPECIALTY COFFEE, FROM JALISCO
CAFÉ DON BALBINO
We take the greatest care in every process, from cultivation to roasting, to produce high-quality coffee beans. The result is a perfectly balanced coffee, completely natural and organic that delights the most demanding palates with its exquisite notes of chocolate and hazelnut, vanilla and maple syrup.
To offer the world extraordinary quality coffee, produced with passion and dedication since its cultivation, backed by more than 60 years of Don Balbino's experience.
To be the standard-bearer of the Mexican coffee in the world, progress coffee culture and improve the quality of life of Mexican coffee growers, particularly those from Jalisco.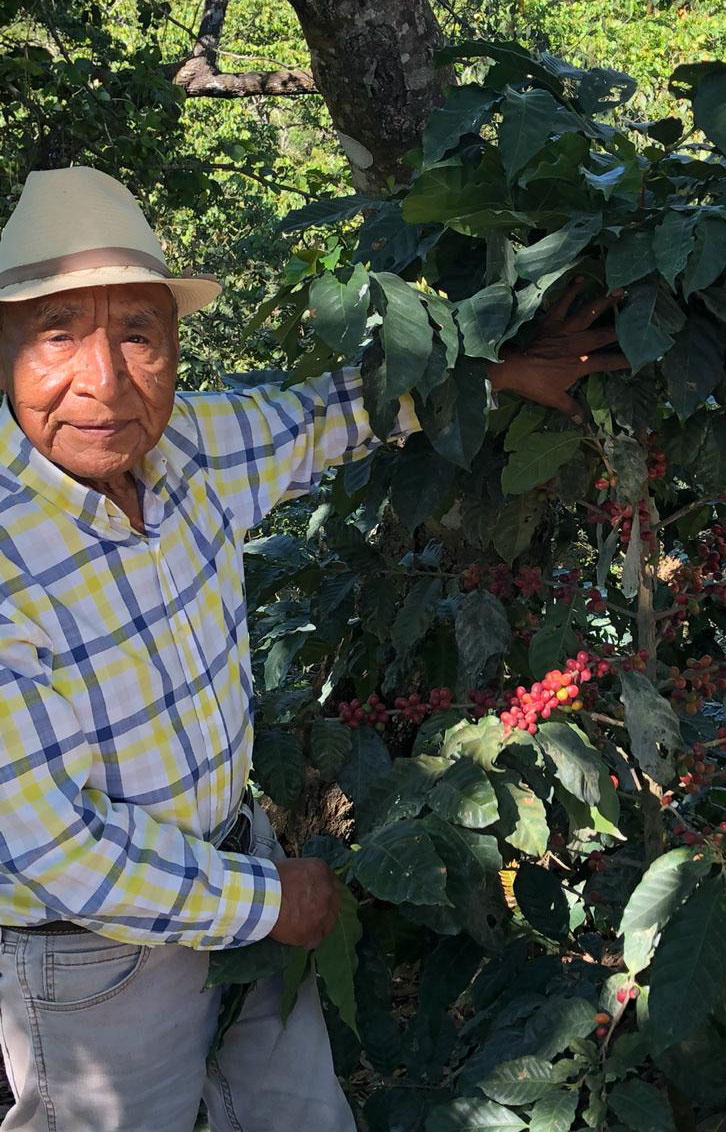 TOTALLY NATURAL HIGHEST QUALITY COFFEE
OUR PRODUCTS
Nuestro café es cultivado en el estado de Jalisco bajo las normas del proceso orgánico, seleccionado artesanalmente grano a grano y cuidadosamente tostado para acentuar sus exquisitas notas.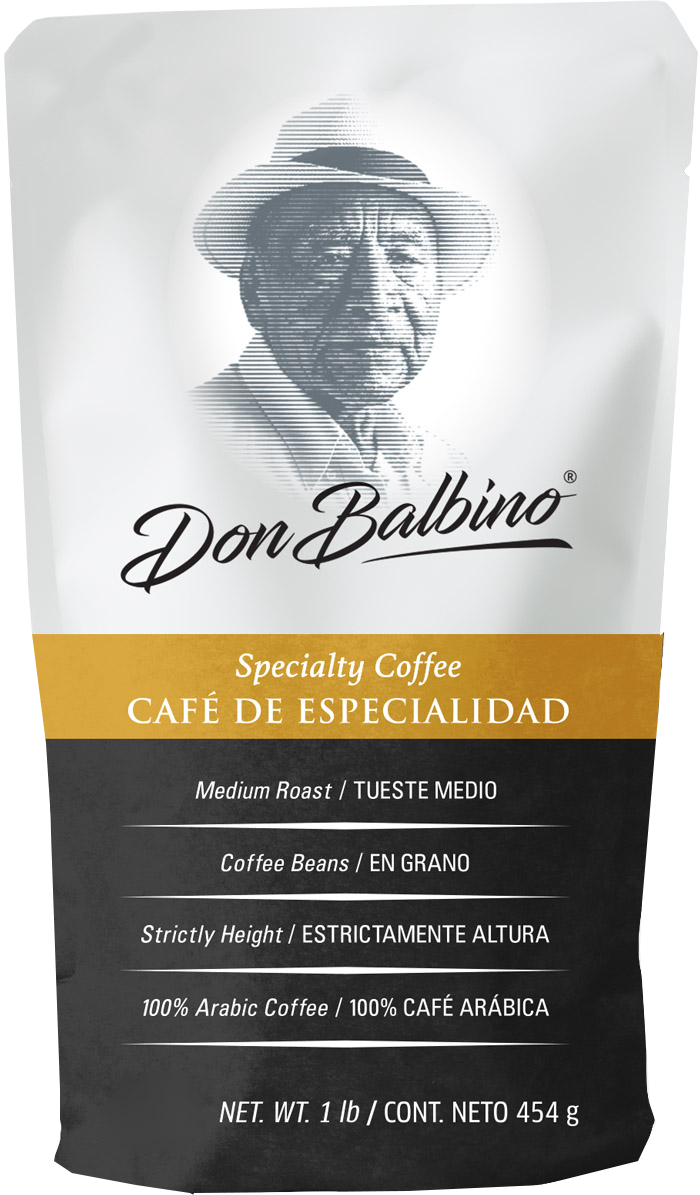 Strictly height-altitude, grown between 1,200 to 1,600 m above sea level.

Double artisanal selection by hand, bean by bean, in addition to mechanical selection by weight and size.

Imperfections-free.

Its medium roast highlights its exquisite notes of chocolate and hazelnut and gives it a perfect balance of acidity and aroma.
The favourite of the demanding palates.
Height-altitude coffee, grown between 900 to 1,200 m above sea level.

Artisanal selection by hand, bean by bean, in addition to the mechanical selection by weight and size.

Its medium roast perfectly balances its floral and vanilla notes, while the dark roast gives it a more intense flavour and a more exquisite aroma.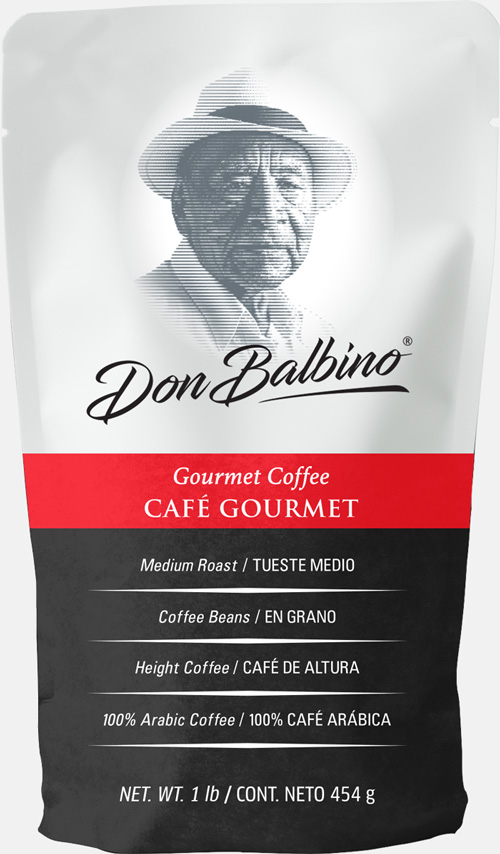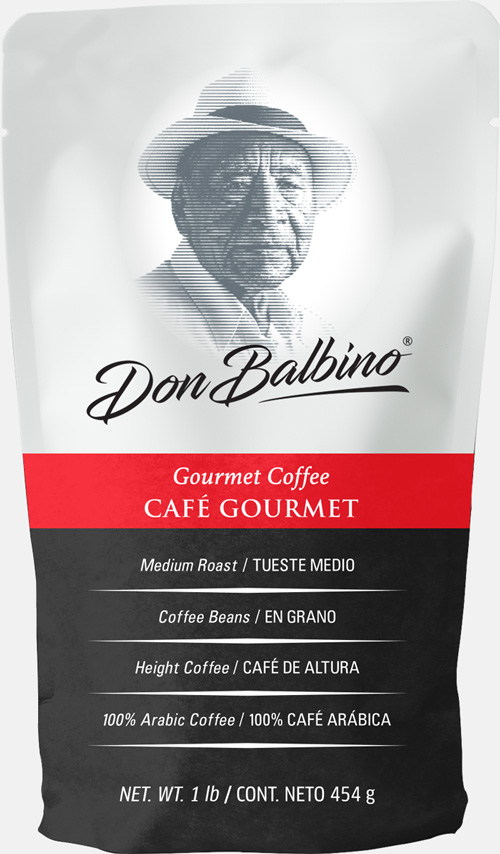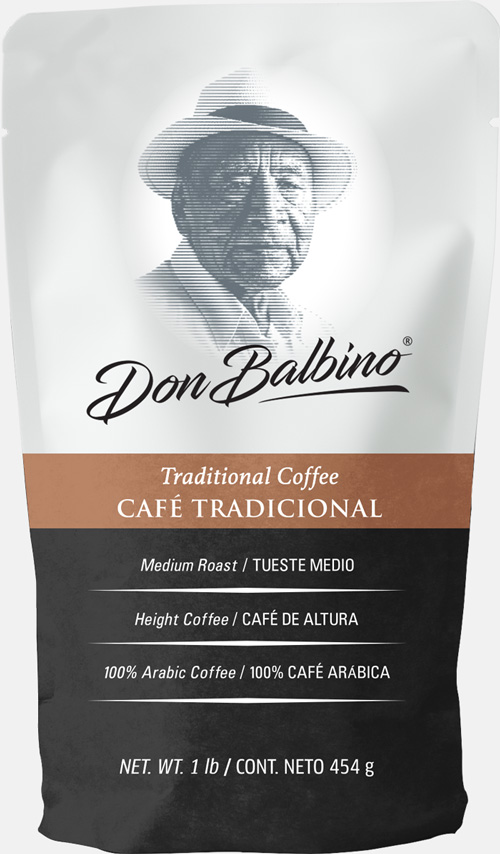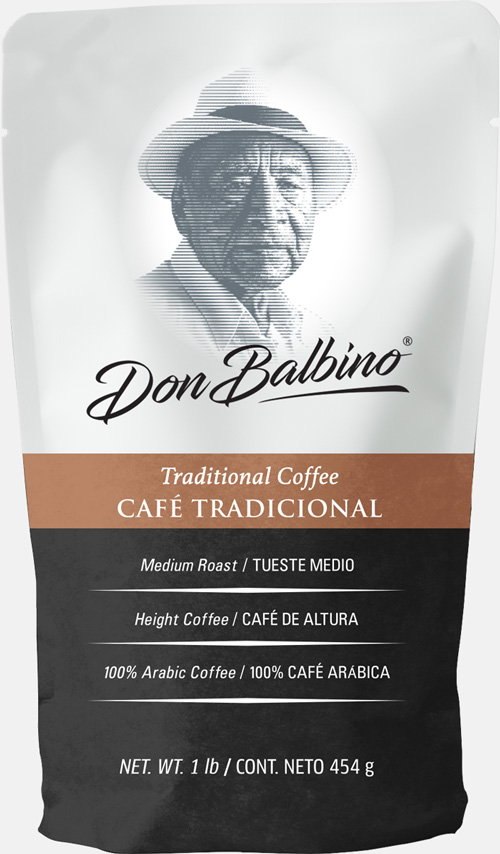 Incomparable taste, body and scent.
Grown between 900 to 1,200 m above sea level.

Our Traditional blend has all the charm of Jalisco's coffee.

Caramel and floral notes that cover the palate, extraordinary balance and delicious aroma accentuated by its medium roast.
Exceptional cold coffee extract.
Strong and full-bodied, full of nuances and intense flavours.
It is the result of more than 18 hours of extraction.
The perfect option to enjoy a refreshing coffee that exceeds the taste and aroma expectations of the most demanding palates.
Preparing cold drinks with this extract will be an extraordinary experience.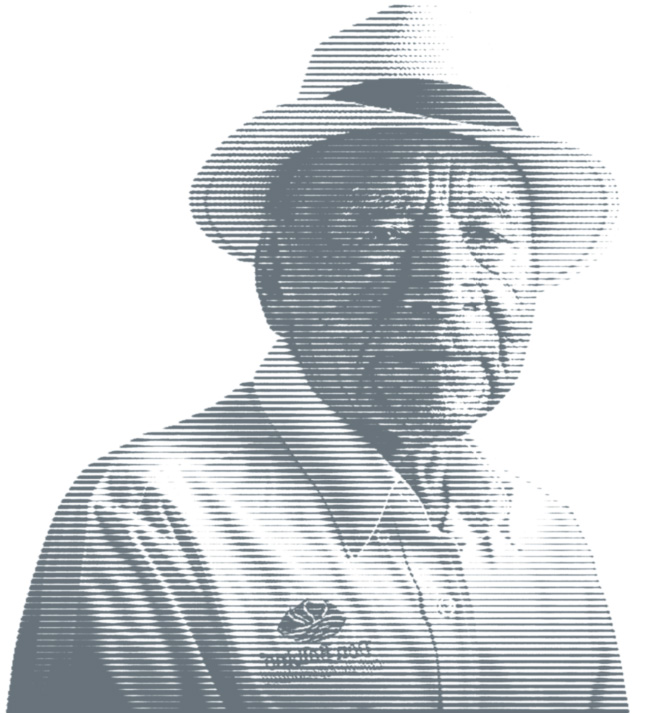 Mr. Balbino Ramírez Flores was born in the state of Oaxaca, in the Mixteca region. He began his journey through the world of coffee more than six decades ago. In 1959, he arrived to the state of Jalisco to share his knowledge with the emerging coffee producers from the Sierra Madre Occidental, in the Municipality of Talpa de Allende. Working together with regional coffee farmers, Don Balbino contributed enormously to the improvement of their plantations.  He introduced the wet and dry processing techniques, as well as the roasting process. He also created several Cooperative Societies and Producers Unions which had a very positive impact on the quality of life of coffee growers.
With a vast career, Don Balbino has designed and executed projects that have positioned the Mexican coffee in the world scene.
Indisputably, Don Balbino is one of the most important personalities in the coffee industry in Jalisco. Due to his dedication, passion and service vocation, with admiration and respect he's called 'Coffee Master and Friend".

The Coffee Cathedral exists due to the efforts of hundreds of Mexican coffee farmers, the vision, generosity and hard work of Don Balbino and his family, and the endurance and passion of the workforce who put their all into this project.
The materials used to build the Cathedral are entirely from the region. Likewise, only local workers collaborated in its edification.
International finalist of the World Architecture Festival 2016 in the Sustainable Building category. The project responds to five main premises, and it is through them that the Coffee Cathedral formally arises:
ENJOY AN EXCELLENT COFFEE... CONTACT US
Feel free to leave us your comments or contact us and we will answer your request shortly.